RWR Pilot Training is Fully Insured
for In-Aircraft Flight Training and Ground Instruction:

The certificate below is evidence of my insurance policy which covers us for bodily injury and property damage, including your airplane (M350, M500, M600, Matrix, Malibu, Mirage, Meridian, JetProp). It also includes my professional liability insurance. This insurance is expensive and not available to inexperienced PA46 instructors. I know of no other qualified instructor with this insurance.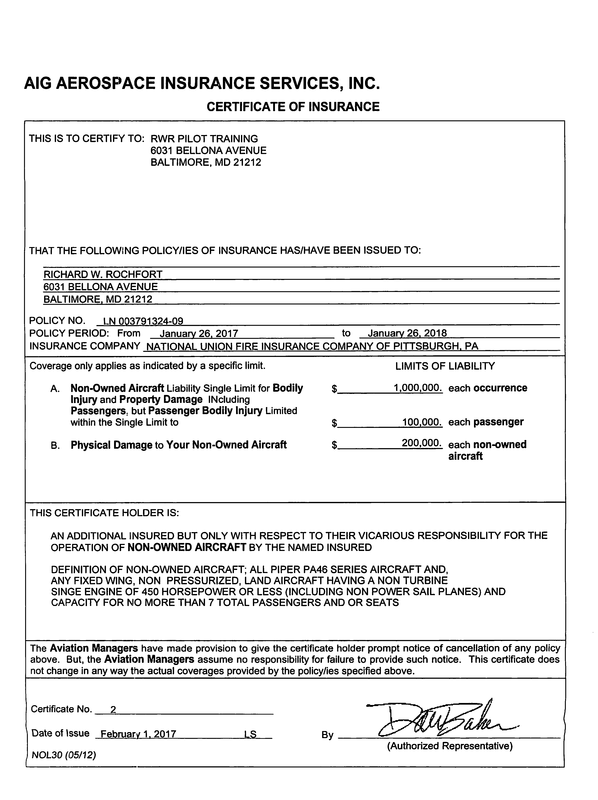 I will also ask you to request a Certificate of Insurance with a Waiver of Subrogation from your broker naming me as additionally insured. This request is a standard in the industry. In addition to the extra coverage it provides, it allows us to verify in writing that your underwriter will accept my training program. I am unable to fly with you until I have this document. If you intend to operate as a self-insured owner or if your underwriter requires it, I will ask you to sign an indemnification agreement.